COME TO THE OPEN HOUSES AT THE CHV
Open Houses!
The weather is warming up finally and the Caledonia Historical Society invites everyone to the monthly open houses beginning May 27th.  The buildings in the Caledonia Historical Village just east of Hwy 38 on 5 Mile Rd will be open from 11 am to 3 pm.  Docents will be available in the buildings to share the history of the buildings and of Caledonia.
Subsequent open houses will be the fourth Sunday of the month in June, July, August and September.  Bring the family, have a picnic, enjoy the historic atmosphere.  There are many historic artifacts housed in the buildings, and each building has an interesting history.
The open houses are free to the public but donations are appreciated so that the Village can be maintained.  The Caledonia Historical Society is a 501(c)3 non-profit with funding sources of donations, grants, fund raising activities, and membership fees.
The Garage Sale!
A thank you to everyone who made the Garage Sale on May 12th a great success!  Many CHS volunteers put in many hours to make the Garage Sale happen.  Many donors provided many items for the garage sale, and the community responded even though it was cold and windy. Thank You!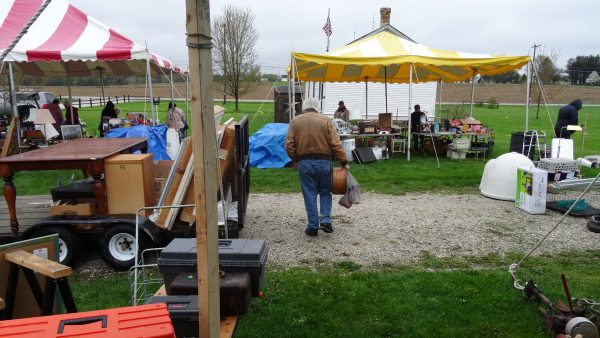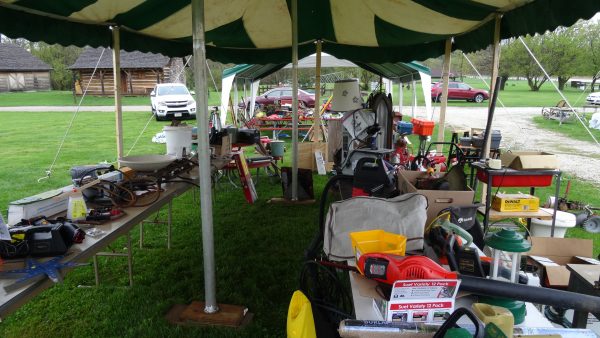 Come Join Us!
The Caledonia Historical Society meets the third Thursday of every month, and the next meeting is June21st at 6:30 pm at the 1902 Depot in the Caledonia Historical Village just east of Hwy 38 on 5 Mile Rd.
The meetings are open to the public, and everyone is welcome.  Become a CHS member and envelop yourself in the history of Caledonia.  Help CHS spread the word!  Membership forms can be downloaded from the ABOUT page on this website.