SUCCESSFUL BAKE/CRAFT SALE
The CHS would like to thank everyone who attended the bake/craft sale in the 1877 Town Hall and the Christmas Boutique held in the 1840 Cabin from December 3rd to the 5th.  The events were successful and the funds raised will ensure that the CHS can continue to maintain the Caledonia Historical Village.
TECHNOLOGY GRANT FROM RACINE UNITED WAY
The Caledonia Historical Society was awarded  a technology grant under the Untitled Way of Racine County's Training and Technology Fund.  The grant was used to purchase equipment that will allow the CHS to encourage the sharing of history with the public by providing a means of expanding the availability of information.  If anyone is interested in sharing their local family history which will be videoed and shown at CHS events, please contact the CHS via email at [email protected] or via the contact page at this website.
THE CALEDONIA HISTORICAL VILLAGE
The Caledonia Historical Village is located just east of Hwy 38 on 5 Mile Rd.  The grounds are open from dawn to dusk.  The buildings are closed until next spring.    If you use the CHV grounds for special event photography, please make a donation to the Caledonia Historical Society.  The CHV is owned and operated by the volunteers of the CHS with funding coming from donations, membership, and grants.
DONATIONS
Donations can be made to the CHS online by visiting the right side of this Home page or the About page of the website.  The CHS is a 501(c)3.  A check can be mailed to the CHS mailing address of 5043 Chester Lane, Racine, WI 53402.
MEETINGS
The CHS meets the third Thursday of every month at 6:30 pm.  The public is welcome.  The meeting site for January through April 2022 will be at the Caledonia/Mt. Pleasant Park, 9614 Hwy K, Franksville.
BAKE/CRAFT AND CHRISTMAS BOUTIQUE PICTURES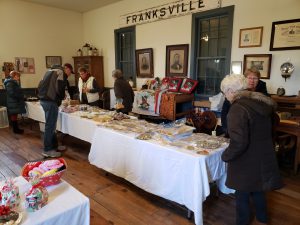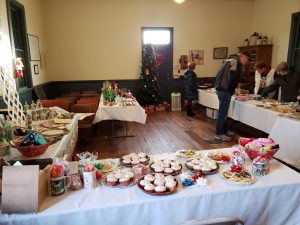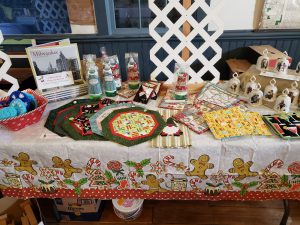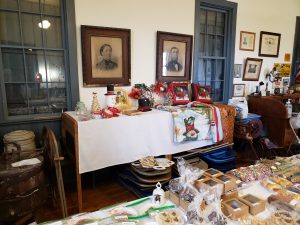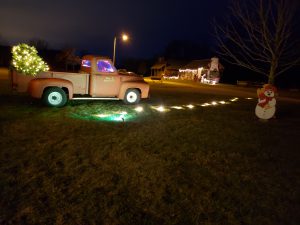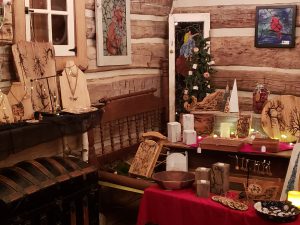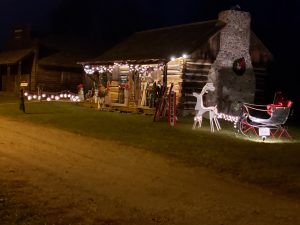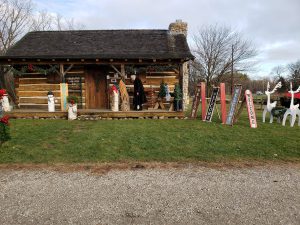 The new by-laws are posted. Here is the link to the page for you to read or download the CHS By-Laws.